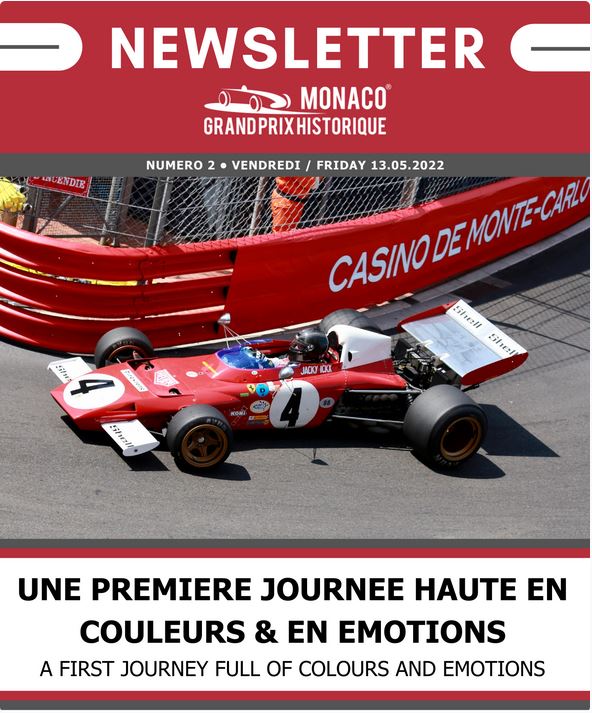 Aujourd'hui, le Grand Prix de Monaco Historique a officiellement débuté. Avec 8 séries différentes et plus de 180 voitures sur le circuit, la journée a été riche en moments inoubliables. Entre accidents, préparations de dernière minute, le paddock était en pleine effervescence. Retour sur les grands moments de ce vendredi 13 mai. Une autre journée mémorable vous attend demain avec les séances de qualifications.
Today, the Monaco Grand Prix Historic officially started. With 8 different Series and over 180 cars hitting the circuit, there were many priceless moments throughout the day. From crashes to last minute preparation – the paddock was full of action, noise, and high emotions. Get ready for another memorable day with us and the incredible history that returns for Qualification Day.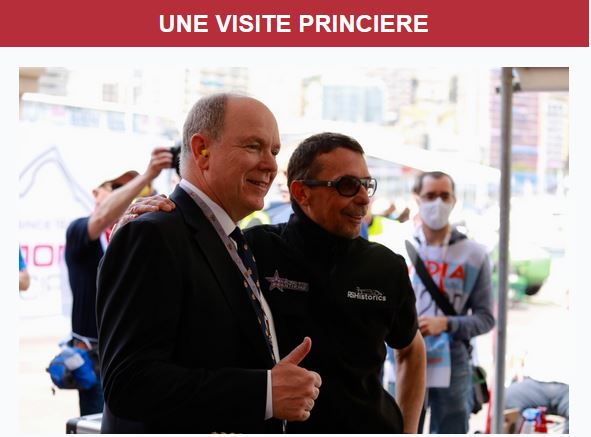 S.A.S. Le Prince Albert II lance une 13e édition historique
S.A.S. le Prince Albert II de Monaco a lancé la 13ème édition du Grand Prix de Monaco Historique vendredi matin en passant un long moment dans le paddock où plus de 180 voitures d'exception et leurs pilotes expérimentés attendaient de pouvoir enfin pénétrer sur le circuit mythique qui leur sera réservé tout le week-end.
H.S.H. Prince Albert II of Monaco launched the 13th edition of Monaco Grand Prix Historic on Friday morning by spending a long time in the paddock where more than 180 exceptional cars and their experienced drivers were waiting to finally be able to enter the mythical track which will be reserved for them all weekend.
Articolo tratto da media@acm.mc
Articolo completo visualizzabile online